Back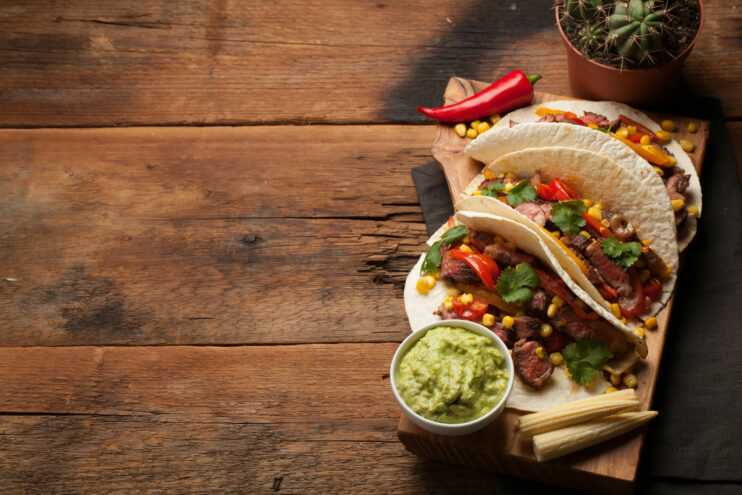 How to Eat Healthy At a Mexican Restaurant
That diet you vowed to follow in January may be long forgotten by now. If not, good for you! For others, keeping things like sugar in moderation is a must if eating out with diabetes or similar conditions. For those of you wanting to eat out lighter fare so you can feel healthier, we offer this guide on how to eat healthy at a Mexican restaurant.

Most people don't ordinarily think of Mexican as healthy because, sure, those foods fried or covered in cheese or creamy sauces taste sinfully good. But think about all of the fresh vegetables and fruit. When a group of friends tries to figure out where they can meet up for dinner that will work for the vegetarian in the bunch, Mexican restaurants offer some of the more appealing options for everyone. You can eat healthy without feeling like you're eating cardboard because Mexican food is packed with flavor! Amigos even offers up a dedicated Vegetarian menu that lets you create your own veggie plate!
Considering How to Eat Healthy At a Mexican Restaurant
Your nutritionist would be proud of you for ordering the Veggie Fajitas with sautéed zucchini, tomatoes, bell peppers, and mushroom. We serve it with three flour tortillas, rice, refried beans, and salad with lettuce, guacamole, sour cream, and tomatoes.
The experts say the healthiest Mexican menu options include grilled chicken dishes, which we offer in our tacos, burritos, enchiladas, grilled chimi, la tapatia, Pollo Jalisco, and more. The shredded chicken in our Flautas comes sautéed with bell peppers, tomatoes, and onions. The Carne Asada is another excellent entrée choice including grilled meats.  

Other healthier options at a Mexican restaurant could include Tamales, Gazpacho ( a tomato-based soup traditionally served cold), grilled seafood-based dishes, salsa and Picante sauce, soft tacos with chicken or beef, fish tacos, or chile con carne (minus cheese and chips).

Assembling foods like a chicken fajita yourself gives you greater control of the portions and the ability to add more veggies.

Black beans work great for dieters, low in fat, high in protein, and provide plenty of fiber. Pinto beans and grilled vegetables also work great as a substitute for refried beans or white rice. Corn tortillas contain fewer carbs and calories than wheat tortillas. You'll want to enjoy other foods in moderation, including cheese, chips, sour cream, and nachos. Guacamole adds a similar creaminess to cheese and sour cream but is better for you. Pico de gallo may be available as a substitute for sour cream or melted cheese. Save the deep-fried options for special occasions.
Some other suggestions for what to eat in a Mexican restaurant when trying to lose weight:
If craving an appetizer, make sure it's something everyone at the table will share.
Load up on veggies, especially extra lettuce.

Browse the menu on our website before arriving. It's easier to make healthy choices when you aren't hungry or distracted by conversations.
You can also control portion sizes and take any part of your meal that you don't finish to save for leftovers. Remember that beer carbs vary from brand to brand, so choose wisely. Ask your bartender to substitute a piece of fruit in place of sugar and choose tequila on the rocks if you want to avoid the sweets. Or remember that a lighter meal leaves room for margaritas!

Save the dessert as a treat to reward yourself for meeting your goals.
The key to how to eat healthy at a Mexican restaurant involves following smart guidelines and indulging in moderation. Mexican restaurants are great places to eat healthily!