Back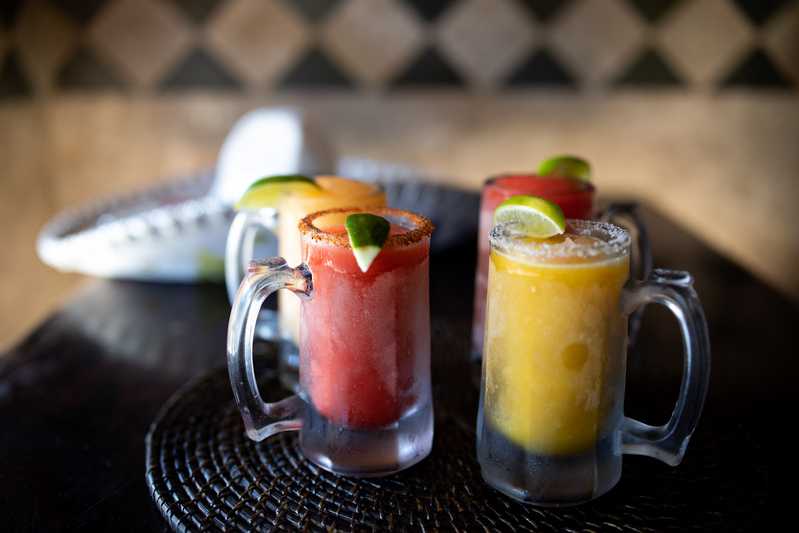 Cinco de Why Tho?
5 Facts You Didn't Know About Cinco de Mayo
We love any opportunity to feast on tacos, shoot tequila, and sip margs, but do we really know the reasons behind the celebration of Cinco de Mayo? The odds are, you probably don't know a whole lot about the why. So here are CINCO facts about this holiday that may be news to you.
1– It's Not Mexican Independence Day
Contrary to popular belief, Cinco de Mayo is not a celebration of Mexico's independence from Spain. September 16th is actually remembered as the day the Mexican war for independence against the Spanish government began back in 1810. Cinco de Mayo is the celebration of a smaller military victory won at the Battle of Puebla in 1862, during which the Mexican soldiers achieved a surprising win against French invaders.
2– Roosevelt Popularized Cinco de Mayo in America
Ever heard of the "Good Neighbor Policy"? This was enacted by Franklin D. Roosevelt during his presidency in an effort to help improve international relations with Latin American countries. It was due to this policy that Cinco de Mayo became more widely celebrated in the U.S. beginning in the 1950s and 60s, and was eventually named a national holiday. So thank former President FDR next time you're sippin' a margarita in early May!
3– The Racing of the Chihuahuas
In some places, they take Cinco de Mayo celebrations to the next level with parades, festivals, and more. In fact, in Chandler, Arizona, they celebrate the holiday with chihuahua races with the owner of the fastest pup receiving a cash prize! This offers a family-friendly alternative to the more intoxicating forms of celebration, and well…it's pretty dang cute. Think horse races, but on a smaller scale with this tiny, Mexican breed of dog. Denver, CO is also known for its popular Cinco de Mayo celebrations and chihuahua races which draw an estimated 400,000 attendees! We'll drink to that.
4– Avocado Sales Spike
As you can imagine, Cinco de Mayo is a super popular day for making guacamole, and as a result, suppliers have to plan ahead to meet the demand for sales. Apparently, Cinco de Mayo is the second most important date for avocado sales in the U.S., second only to the Super Bowl. According to the California Avocado Commission, 87 million pounds of avocados are purchased in preparation for the holiday alone. Holy guacamole! That's a lot of avocados.
5– Mole is the Official Dish of Cinco de Mayo
Traditionally eaten in the town of Puebla, mole poblano is considered to be the official dish of the holiday. This traditional Mexican dish features a creamy, dark chocolate sauce infused with roughly 40 various spices for a rich, delicious flavor. The sauce is usually served over chicken or turkey and served with rice and beans.
If you're feeling the spirit of the holiday, come celebrate it with your friends at Amigo Mexican Restaurant. From delicious traditional Mexican dishes to tequila, margaritas, and more, we've got all the food and drink you need to celebrate Cinco in style! Not up for restaurant hangs? Order online, and get it to go! We can't wait to see you soon.