Back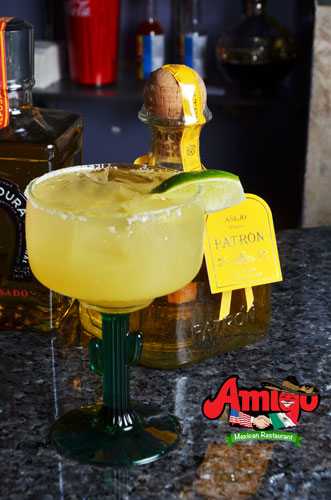 The Anatomy of the Perfect Summer Margarita
Ladies and Gentlemen: Bow down to beverage royalty… reining at the throne as the most popular cocktail, the Margarita is a total classic. Its refreshing blend of salt, lime, orange liqueur, and thirst-quenching tequila makes it most deserving of devotion.
While the cocktail-martini hybrid basics may scream simplicity, we like to think of the marg as the perfect base to experiment, blending new tropical tastes and flavors… one of its best qualities!
In its purest form, the classic Margarita (whether on the rocks or frozen) is the quintessential cocktail to accompany any Mexican plate. Cause sometimes, less really is more. But if you're feeling bold, we offer a multitude of margs that pack a punch.
Try out our Chamoy Margarita. Salty, sweet, sour, and spicy, it's an absolute flavor knockout! This margarita is refreshingly citrusy, subtly chile-spiced, seriously delicious, and perfect for these hot summer days! (East Ridge, TN location only)
While everyone has their own idea of what the perfect margarita tastes like, all our amigos agree, our margs can't be beaten! Frozen or on the rocks, flavors include: Margarona, Mango, Peach, Passionfruit, Strawberry, and Raspberry. Cool off with a 12oz. Texas Margarita, 27oz. Jumbo, or grab a 60oz. Pitcher for sharing!
Our summer recommendation? A sweet and spicy, Tajin-rimmed (Chili Lime) Frozen Mango Margarita! Tajin is a unique blend made of world-class chilies, lime, and sea salt.
Sip down 2 for the price of 1 during Happy Hour (daily). East Ridge, Brainerd, and Hixson from 3-9 pm and 4-8 pm at Johnson City and Elizabethton locations. See you soon!