Back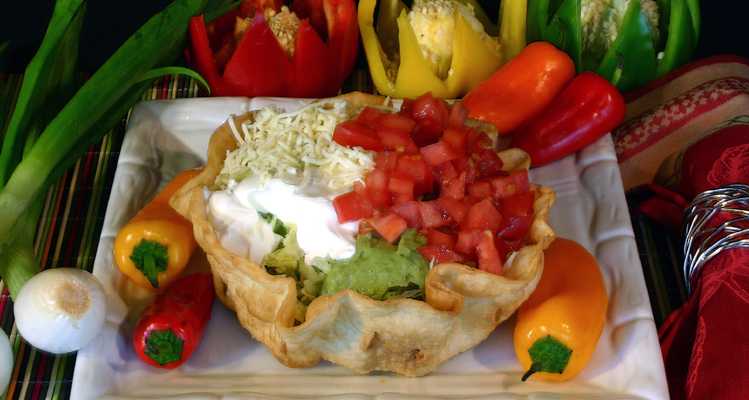 Why Mexican Food Really is the Best Food
From the flavors to the unique food and drink recipes, it's hard to beat Mexican food. Italian restaurants have their lasagna, and Chinese have their chicken fried rice, but none of those can top your favorite Mexican dish. These are the reasons Mexican food is the very best:
Queso: Two words… cheese dip. This gooey cheesy goodness is arguably one of the best aspects of Mexican food. No matter how many recipes you pin and how hard you try, you will never be able to recreate our glorious cheese dip. Our queso is flavorful but not overly spicy and is the perfect pairing with a fresh hot chip… or the entire bowl of them. Skip the Pinterest research and head in for some cheesy relief.
Margaritas: When you think of reasonably priced happy hours, of course, you think Mexican restaurants. Happy hour specials at Amigos are unmatched. With 2 for 1 house margaritas and $3.50 32 oz. domestic drafts, we are guaranteed to put a smile on your face.
Yes, wings and beer pair well together, as do pasta and wine, but neither can compare to the relationship between a margarita and Mexican food. The spicy flavor combined with the sweet and sour concoction can't be matched. Then there is the beer. What better way is there to wash away the stresses and troubles of the day than with refreshments served in a frosty mug? Little hint: there is no better way to end a rough work day than with a drink.
Tortillas: Who wants food served on a plain ole bun when you can have all kinds of tasty deliciousness wrapped into a warm flour tortilla? Forks are so 2013. What you really want is a tortilla. It's like a soft, warm wrapper you can eat.
Chips and salsa: Why would you want bread and butter when you can have fresh tortilla chips and homemade salsa? You can eat chips and salsa at home, but they won't taste nearly as good as ours. There's just something about that delicious combination that makes waiting on food so much more bearable. If you are really looking to wow your taste buds, do yourself a favor and shake a little salt on them and pair them with an icy cold beverage and a little dip. Our chips are so good, we understand why you fill up on them before the meal arrives!
Spicy: Some like it hot, and some like it hotter. What other type of restaurant provides such a plethora of salsa and hot sauces? We've got salsa, salsa verde, and pico de gallo on top of a variety of hot sauces. Whether you like tongue torching hot or just a little kick of flavor, Amigo's has the perfect condiment to add a little zest to your meal.
From gooey queso goodness, kickin' margaritas, warm tortillas, fresh chips, and salsa, Mexican food just can't be beaten! Stop in today to satisfy that craving, but warning we may be habit forming!