Back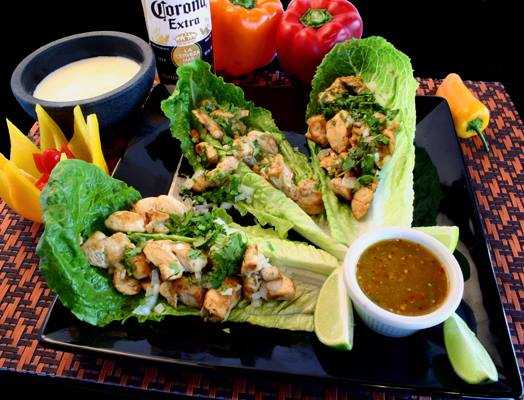 We'll Help You Get That Beach Bod
We don't have to tell you that you should be eating Mexican food as often as possible, obviously you know it's the best! However, it tends to get a fattening reputation. While margs and queso aren't necessarily the healthiest things on the menu, there are plenty of healthy and delicious dishes at our Chattanooga Mexican restaurant.
Here are a few ways you can enjoy your favorite Mexican food and still get that beach bod:
Veggies… Mexican dishes are filled 'em. There are tomatoes, onions, beans, peppers, lettuce, avocadoes, mushrooms, and then there are all those great steamed varieties. These delicious options are an easy way to get in those 2 servings of veggies the doctor ordered!
There are tons of easy swaps that can up the nutrient level in your favorite dish. Switch that beef for chicken or fish, go light on the cheese, or eat more refried beans.
We love that green superfood. Avocadoes are one of our favorite ingredients and great heart-healthy fat. Try a few sliced on the Ensalada Fresca.
Burritos… you know you love them just as much as we do. After all, how can you not love a meal that lets you eat the wrapper too? Try your next "walking taco" with grilled chicken to up your healthy game.
But let's be honest… you know there are times when you just need to "treat yo self." That's why we offer goodness like the guac and queso! We are here for you when you need to look good and when you are rocking those sweats!
Being healthy doesn't have to be boring. Eating at Amigos can satisfy that craving and help you look good in that bathing suit! Or better yet, look good and pick up some Amigos for a little poolside dining!