Back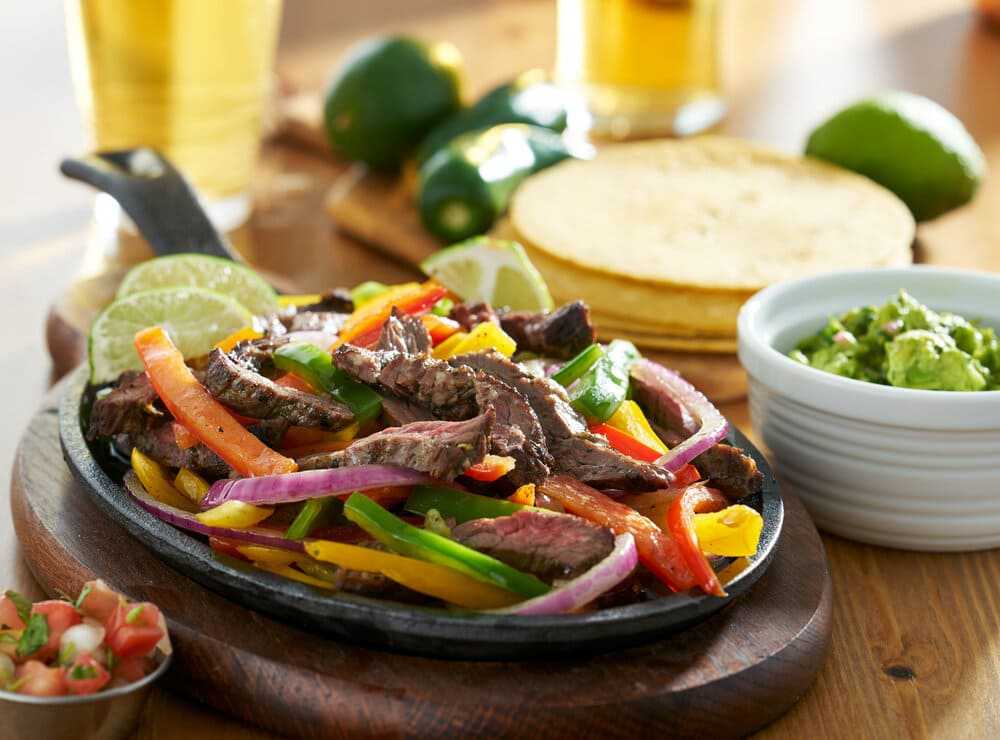 Why Are Our Fajitas So Noisy?
If you are looking for a Chattanooga restaurant for your fajita fix, we're glad you've found us! Ordering fajitas at a Mexican restaurant makes you the envy of all. The stares from other guests as your order is carried to the table with its characteristic plume of billowing smoke and that famous sizzling. But what makes them so noisy? Why are our Chattanooga fajitas so loud? Read on to find out.
Our skillets are served to you red hot!

Watch your hands, because the skillets aren't just for decoration. You can trust the meat you are served is cooked to perfection because the sound lets you know the beef has been fully cooked.

Eating is a combination of all the senses!

The sizzling isn't just for show, you can smell, hear, see, taste, and touch the deliciousness of our Chattanooga Mexican restaurant authentic Tex-Mex fajitas.

The literal translation of "fajita" is "little strip," "little belt," or "little sash."

This refers to the long, thin shape of the skirt steak that serves as the main ingredient. However, this hurts their feelings and causes them to loudly cry (the sizzling you hear).

The original fajitas dated back to the 1930s.

Tacos al carbon were popular among Mexican-American cowboys who would wrap tortillas around beef the cattle ranchers would offer. Seeing as they originated almost a century ago, everyone they have ever known has died. They are also crying (again, the sizzling you hear) because of that.

The sizzling steam from the fajita is actually the fajitas' soul leaving its body.

You can enjoy your fajitas knowing that their soul has gone on to a better place. The steam isn't just steam. You are LITERALLY seeing their spirit ascend before your very eyes!
We like noisy, sizzling food, and we like to get hands-on with our tortillas, meat, and toppings. If you're here, chances are you do too! Come by any of our Chattanooga Mexican restaurant locations and give our fajitas a try!