Back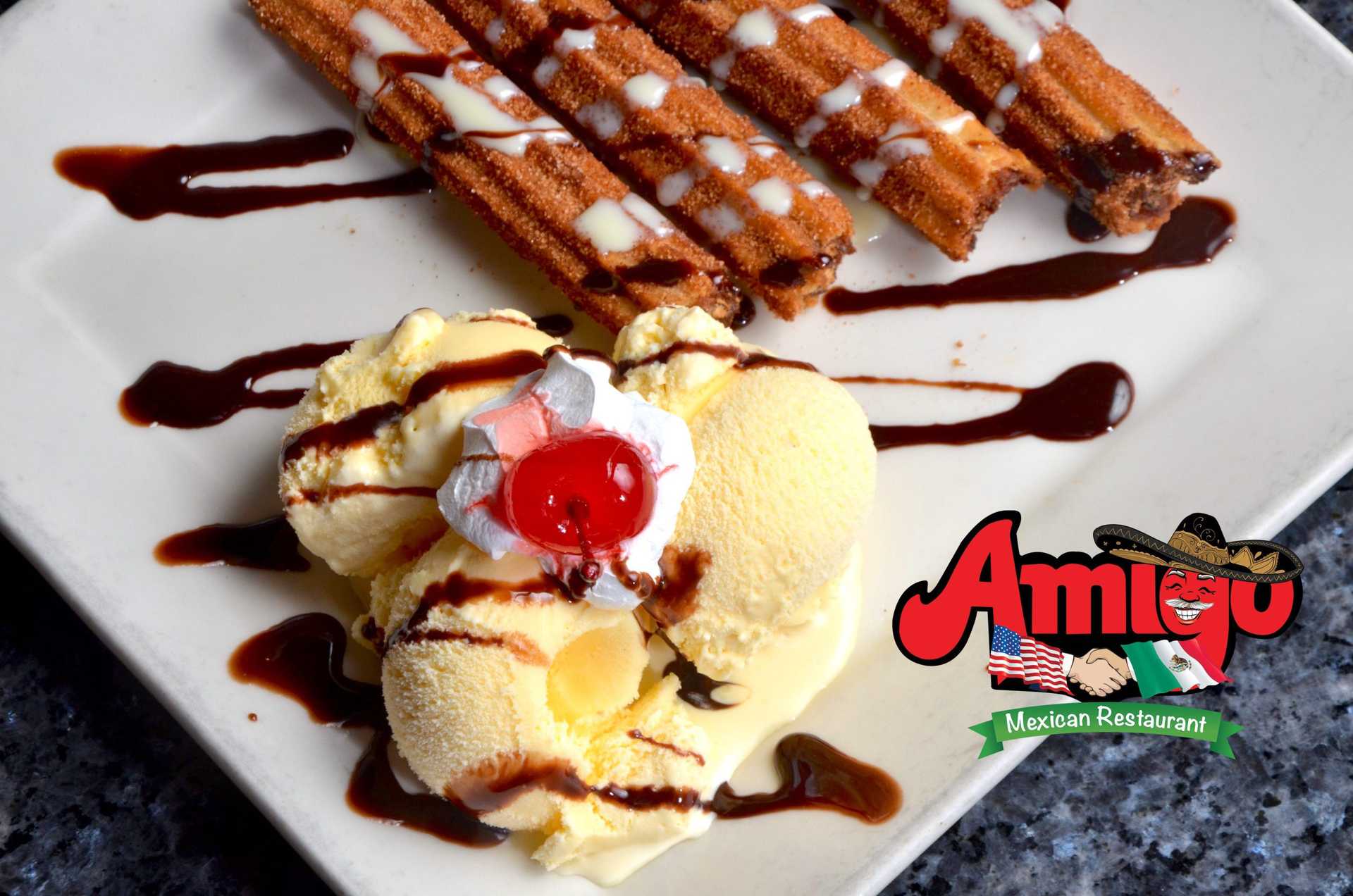 Three Cheers for Churros
Sometimes in life, all you need is a warm hug and a warm churro. If your week has been –let's just say– less than sweet, we have just the fried fix for you! Our ooey, gooey, warm churros provide the ultimate sugar therapy that will melt away almost all your troubles. Still not totally convinced?
Here are three reasons to save room for our famous, crispy Mexican pastry.
Chocolate. Not sure about you, but we're almost positive that anything with a decadent, chocolate drizzle is sure to be a game changer – despite the lack of room for dessert.
Sugar. Who doesn't love a little sweet every now and then? Our sugary churros are crunchy on the outside, soft on the inside, and accompanied by the perfect blend of savory sweetness.
Cinnamon. Cinnamon is the star of the show and a churro's best friend. Rightfully so, these piping hot, traditional Mexican Churros are fried to perfection and flawlessly spiced. Talk about a trifecta of flavor!
BONUS: As if these 3 reasons weren't enough, we paired our Churros with 3 scoops of rich, creamy, vanilla ice cream – making this dessert the numero uno sweetness in your life.
For more delicious Mexican desserts, try one of these at your local Amigo Mexican Restaurant.
Xango
A cheesecake burrito deep-fried and topped with three scoops of vanilla ice cream and strawberries.
Sopapilla With Ice Cream
Indulge yourself with our most popular dessert pastry! The Sopapilla is fried and topped with three scoops of rich vanilla ice cream. Then drizzled with the perfect combination of chocolate and honey, sprinkled with cinnamon.
Flan (Mexican Custard)
A Mexican delicacy. Our flan custard is rich and creamy, drizzled with a delicious caramelized topping.
Fried Ice Cream
Treat yourself to our creamy vanilla ice cream, quickly dipped into the fryer for just the right amount of crispiness. Then topped with all your favorites: honey, chocolate, whipped cream, sprinkled with cinnamon, and topped with a cherry.