Back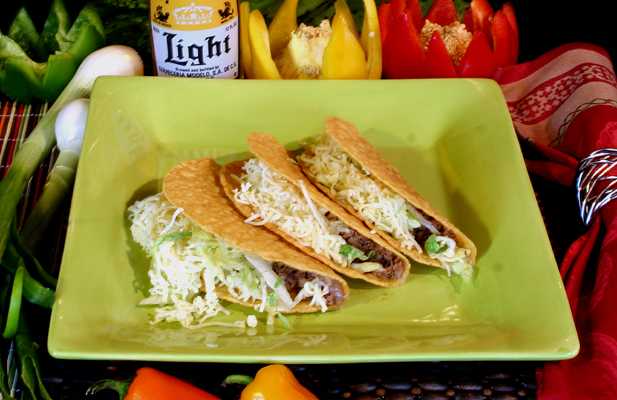 Step Up Your Monday Game with Taco Night
There's no denying that everyone needs Taco Night in their life. It's fun, delicious and the perfect start to any week. We've got highly non-scientific facts that show you need Taco Night in your life this Monday and here's why…
It's the Best Monday Night in Town
Call it a coincidence or call it fate that Taco Night falls on the most dreaded day of the week. We all know that Monday is the worst day of the week, so why not reward yourself with something special? Our delicious hard-shell beef tacos will turn your mundane Monday into something deliciously awesome.
It's Part of a Balanced Diet
Mom always said you needed a well-balanced diet. Well, you are in luck, because tacos basically cover all the food groups. You've got carbs in the shells, the ground beef covers the protein, the lettuce counts as a serving of veggies, and there's dairy in the cheese. Boom, who said nutritious can't be delish!
It's Messy Fun
Who doesn't love getting down and dirty and eating with their hands? It's like being a messy kid again, but this time it comes with margaritas or beer! No matter your taco eating style, you can't deny how great it is to pick up that crunchy shell and dive in.
It's Budget Friendly
There is no need to spend a fortune to enjoy some good eats. We've got those champagne flavors on a beer budget. Don't break the bank for a great dinner, join us for some crispy, crunchy goodness.
It's a Party
We all know there "ain't no party like a taco night party." Bring the kiddos, bring the friends, and bring everyone to the tastiest Monday night celebration east of the Mississippi. We've got tacos, salsa, queso, margaritas, and beer… basically everything you need for a good night.
Step up your Monday game and join us each Monday night for the gloriousness that is Taco Night!