Back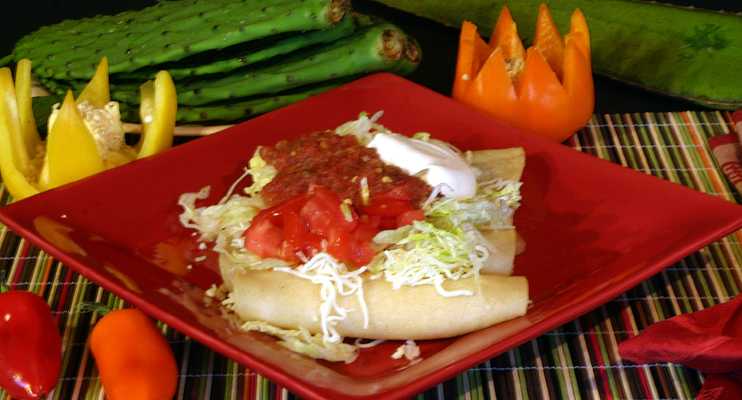 Spice Up Your Leftover Turkey
Thanksgiving dinner… ahh there is nothing quite like it. The turkey, stuffing, and all the sides. When the appeal of turkey begins to fade, try these Mexican turkey recipes to spice up your leftovers. Here are two of our favorites:
Creamy Mexican Turkey Soup
1 tbs. vegetable or canola oil
1 large carrot, peeled and chopped
1 stalk celery, chopped
1 c. chopped yellow onion
2 cloves garlic, minced
3 c. chicken broth
1 can diced green chilies, drained
2 c. 1% milk
¼ c. all-purpose flour
1 tsp. salt
1 tsp. chili powder
½ tsp. ground cumin
2 c. shredded turkey
¾ c. frozen corn
3 tbs. chopped cilantro
1 c. Monterey Jack cheese
In a large stockpot, heat oil over medium-high heat. Add vegetables and garlic then saute for 5 minutes. Add broth and bring to boil. Reduce to medium-low heat and simmer, covered for 10 minutes. Add diced chilies.
In a bowl, whisk together milk, flour, salt, chili powder, and cumin. Increase heat to high and whisk milk mixture into soup. Stir until thick, about 5 minutes. Reduce heat to low. Add turkey, cilantro, and cheese. Stir for 5-10 minutes until the cheese is melted and the soup is hot.
Turkey Enchiladas
2 c. shredded turkey
2 tsp. cumin
1 can of black beans, drained and rinsed
2 c. shredded Mexican cheese
12 8-inch tortillas
2 c. enchilada sauce
Preheat the oven to 375 and lightly grease the casserole/baking dish. Lay tortillas out and distribute turkey and black beans in a line down each tortilla. Sprinkle with cumin. Divide a cup of cheese between each tortilla and sprinkle over meat and cheese.
Spread 1 cup enchilada sauce on the bottom of the baking dish. Roll up each tortilla and place side by side in the dish. Pour the remaining sauce over enchiladas and sprinkle with cheese. Bake 15-20 minutes until cheese melts and tortillas brown slightly. Sprinkle with cilantro if desired.
When the turkey and difficult relatives become too much for you to handle, head to Amigos!