Back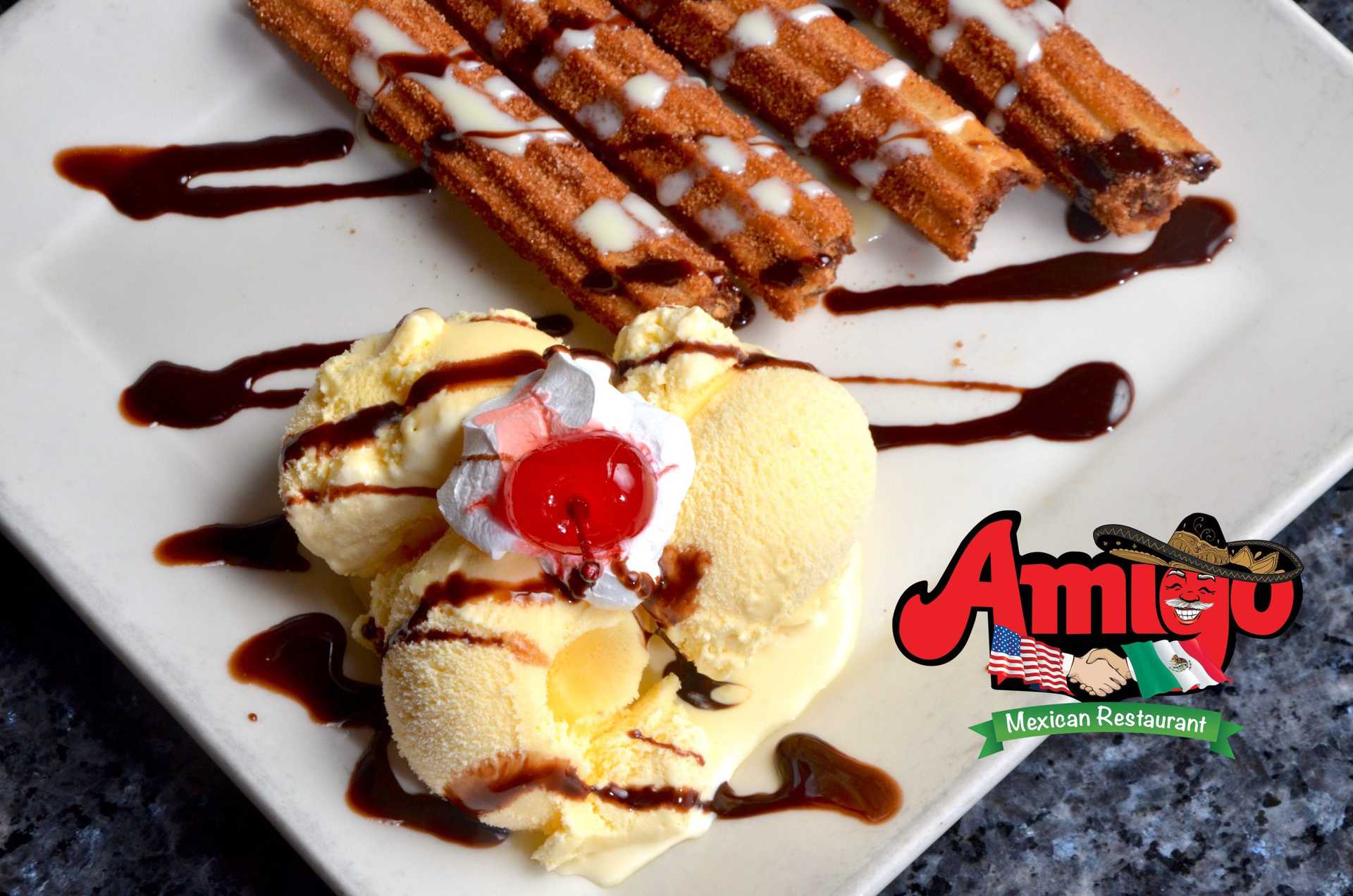 Santa Wants Amigos This Christmas
Forget the cookies and milk, leave Santa the gift that's on the top of his list… Amigos! Stand out from the crowd of sugar cookies and leave the big guy a special Christmas treat.
Queso Dip
Snow isn't Santa's favorite white stuff… queso is! It's rich, warm, creamy, and the perfect midnight snack for Santa. Bonus, we've heard his reindeer are huge fans of our fresh baked chips.
Tacos
Riding in a sleigh and climbing down chimneys is a real workout. Santa needs to refuel for his remaining stops. What better way to prepare than with tacos? The perfect combination of carbs, protein, dairy, and vegetables… tacos should be a staple on Santa's plate.
Churros
It's a proven fact that the big guy loves sweets! He's tired of cookies though, so instead opt for the soft, sweet, sugary crunch of a churro. And… with 3 scoops of ice cream on top, you can't go wrong!
Margarita
Who needs a white Christmas when you can have a frozen one? Margaritas are much tastier than milk, and they will leave Santa with a burst of energy to finish his tasks.
Leave Santa the gift he'd really enjoy this Christmas. Give the gift of great food from Amigo Mexican Restaurant!