Back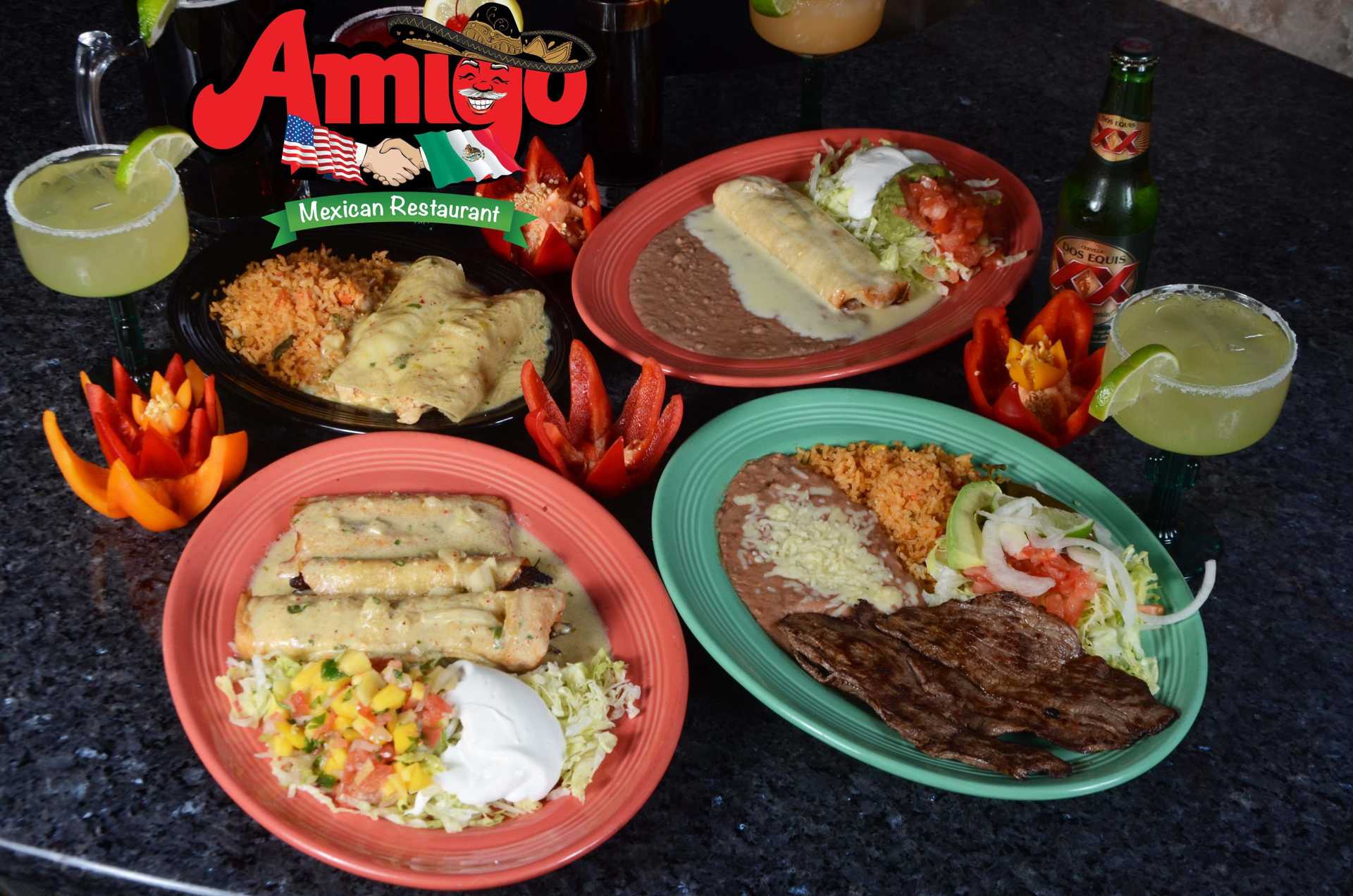 Mexican Food Fun Facts
How well do you know Mexican food? Maybe not as well as you once thought. Here are 5 facts about Mexican food that just might surprise you!
Fact #1 Tortillas used to be canned.
Yes, you read that right. Store-bought tortillas were most commonly found in the canned food aisle! While these nonperishables were once stocked on the shelves, this Mexican food phenomenon is no longer found in stores.
Fact #2 Not All Mexican Food Is Spicy.
As a prevalent ingredient in most Mexican dishes, the chili pepper does not always mean every dish is hot. Some Mexican dishes, for example, dance with sweet, savory notes. I mean come on, have you tried our Traditional Corn Tamale?
Fact #3 Mexican Food is HEALTHY!
Mexican food is actually a healthy choice, despite its carb-filled reputation. It combines the perfect blend of food groups and natural feel-good nutrients, which release endorphins that make us feel happy. Finally, you can enjoy the low-fat, low-calorie flavors of Amigo's without all the guilt.
Fact #4 Most of our favorite foods come from Mexico.
Did you know that Mexico has provided many of the world's favorite foods? These ingredients include beans, avocados, chili peppers, corn, tomatoes, cacao, and vanilla bean. What would the world be like without chocolate or vanilla? Sad, just sad.
Fact #5 The first meal of the day is always sweet.
Okay, maybe not a fact but more of an opinion, we strongly believe that dessert should never be overlooked. Fact: It is common in Mexican culture for churros to be served up for breakfast. At Amigo Mexican Restaurant, we serve up a plate of warm, deep-fried pastries drizzled with a sugary, sweet, chocolate sauce and a side of ice cream. Talk about the breakfast of champions!