Back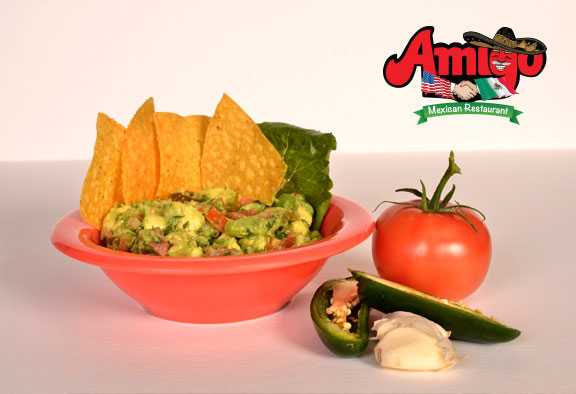 How Well Do You Guac?
¡Hola, amigos! Guess what this Saturday is?? It's one of our favorite holidays of the year! No, not Cinco de Mayo, though we love it too. Okay, we'll go ahead and give you a hint. It starts with guaca- and ends with -mole. Yep, it's National Guacamole Day and we couldn't be more ready! We're so excited that we're counting down the days to creamy, chunky, zesty, and savory (all the elements that make up Amigo guac) with a pop-guac quiz. So grab a chip, and let's dip right in!
*Also, don't forget to stop by an Amigo Mexican Restaurant for a dip of Abuela's Guacamole, made fresh and chunky when you order! We start with a whole avocado and then we add fresh cilantro, tomatoes, onions and a hint of jalapeño just for that extra kick.