Back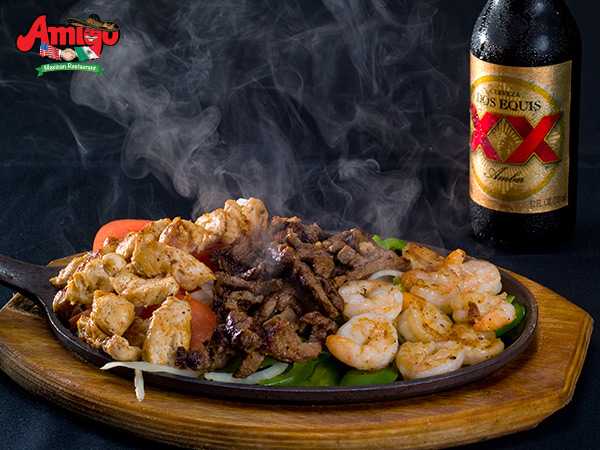 Health Benefits in Mexican Food
Mexican food isn't typically known for being a healthy choice. However, if you pass on the copious amounts of queso and beer in favor of healthier alternatives, Mexican food can be delicious and nutritious.
Fiber
Beans are a fiber-packed staple of Mexican food. Both black beans and pinto beans are rich in fiber. Fiber is an important component in our diets, and many of us are simply not getting enough of it. Opt for whole beans in tacos and burritos as opposed to fried varieties. In addition to being rich in protein, a half cup of beans yields 7 grams of fiber.
Protein
Lean meats are a healthy source of protein commonly found in Mexican foods. Chicken, shrimp, fish, pork, and beef are great sources of protein and can help to increase your energy and help keep your muscles healthy. Skip on the carnitas as they are high in saturated fats.
Capsaicin
Peppers get their spice from something called capsaicin. The capsaicin found in jalapenos and other peppers is filled with health benefits. Capsaicin aids in lowering blood pressure and cholesterol and has also been found to improve circulation and relieve congestion. Add some spice to your next meal and enjoy the benefits.
Vitamins & Minerals
Lettuce, tomatoes, salsa, and other vegetables found in Mexican foods are rich in essential nutrients. Packed with vitamin C, tomatoes and onions help to fight infection and boost immunity. Avocado is another superfood found in many Mexican dishes. Filled with fiber and potassium, avocado is a great way to boost the nutrition found in any meal.
Enjoy the great flavors of Mexican food without the guilt. Join us for dinner tonight!