Back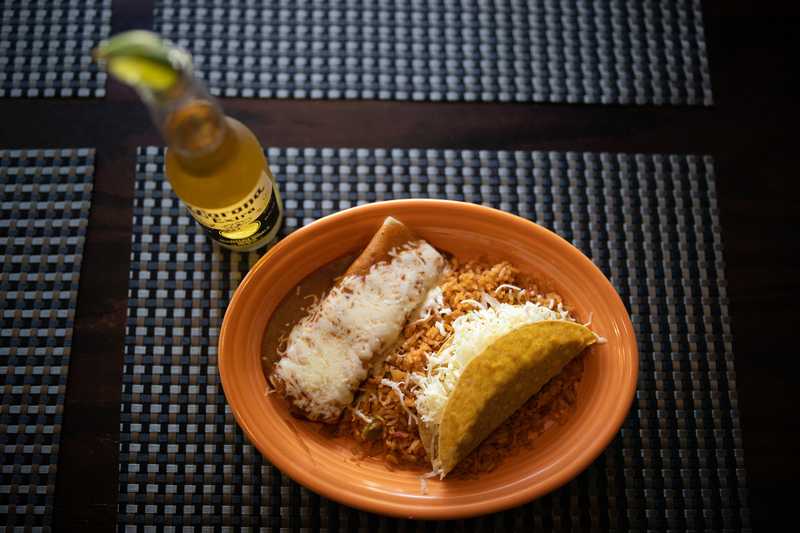 At Amigo Mexican Restaurant Tacos are Our Love Language
At Amigo Mexican Restaurant Tacos are Our Love Language As we all know, February is the month of love. Valentine's Day has a tendency to bring into view the people and things we care about the most. Many of us who are in romantic relationships probably encounter circumstances in which we wish our partners could read our minds– and that is where love languages come into play. The 5 love languages, or the ways in which people prefer to give and receive love, are as follows: words of affirmation, acts of service, receiving gifts, quality time, and physical touch. When we have an understanding of our own preferred love language and the love languages of our partners, we can more readily connect with them on a higher level.
Here at Amigo Mexican Restaurant, tacos are our love language, and quite frankly, we find that tacos can actually fit the bill for all five of the classic love languages. Here's how…
Our Love Language? Tacos!
Words of Affirmation: Just try saying something like this to your S.O. "Babe, I love you like I love tacos." or "You're the best for getting me these delicious tacos from Amigo Mexican Restaurant!"
Acts of Service: Take your significant other to-go tacos from Amigo to work when there isn't time for a lunch break. Serve your love some perfect tacos to show your affection!
Receiving Gifts: Give the gift of tacos! The greatest gift of all. Especially with the big Valentine's Day approaching, think about how loved you can make someone feel with the most beloved meal around.
Quality Time: Taco date at Amigo Mexican Restaurant! What could be more romantic than a dinner for two, margaritas, chips y queso, and–the main event– perfect, authentic Mexican tacos? Crunchy or soft. Beef or bean. Salsa. Hot sauce. Cotija. Spending quality time with your S.O. over an amazing spread of tacos could be just the Valentine's date you've always wanted.
Physical Touch: Wrap your love up in your arms like a little taco. Just like a tortilla hugs and cradles those delicious taco fillings, you too can cradle your boo.
Come Speak Our Language
So during this season of love, don't forget to show it in its ultimate form with the best tacos in town. If you're single, don't even sweat it. Tacos will never let you down. Especially when you get them from one of our many neighborhood Amigo locations across Chattanooga and beyond. Find us in Hixson, Red Bank, East Ridge, Brainerd, Harrison, Johnson City, Elizabethton, and Jonesborough. You bring your date, or your friends, or your family. We'll bring the tacos!