Back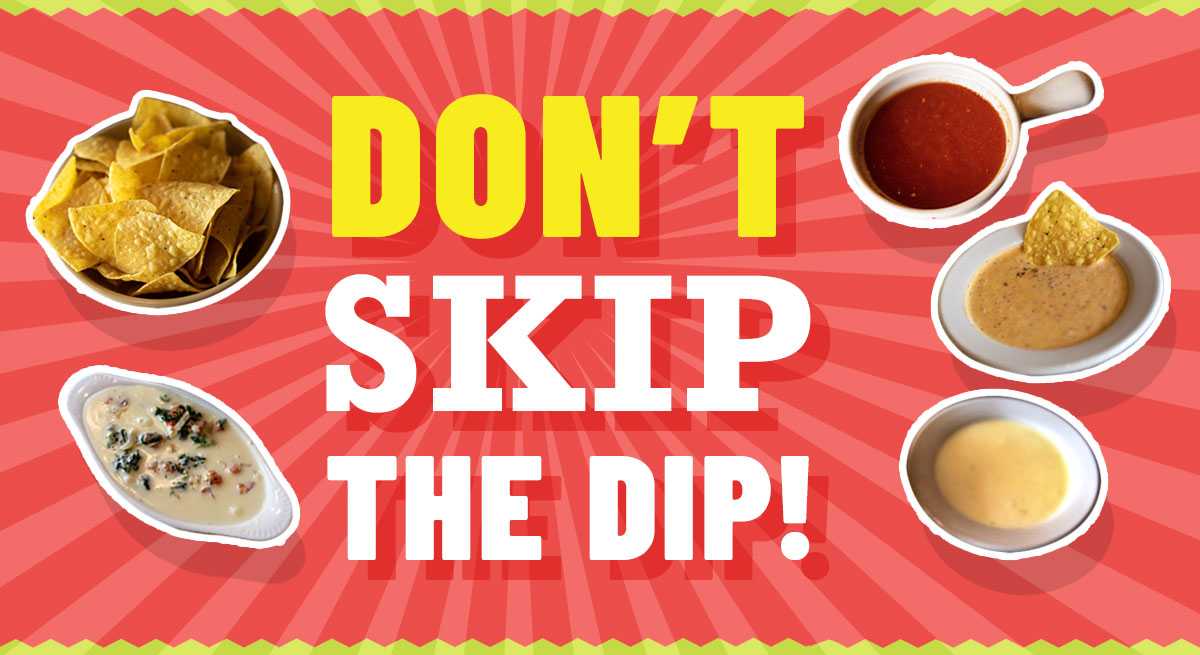 5 Reasons to Order a Dip with Your Meal
Great Appetizers at Amigo
Everything's better with dip. Going to a Mexican restaurant and foregoing cheese dip or guacamole is like going to the swimming pool to sweat it out in a patio chair. Just why? But in case you need a little convincing before your next trip to see us, we've got five reasons to order a dip with your meal. Our great appetizers at Amigo take your dining experience to the next level, every time.
1– Cure your hangry.
Reason numero uno you just have to order a dip at Amigo is they show up to your table first thing with the drinks. This is great news especially if you're super hungry when you arrive. That way you don't have to wait for your friends to decide what they want to order or for the cooks to prepare your meals before you can dig right in.
2– They're shareable.
Another reason to get a dip is they're great to share with the whole table. Win the hearts of your friends or fam when you order a dip or two for everyone to enjoy pre-meal.
3– Enhance your entree.
Another solid reason to order the dip is they add another dimension of flavor to your already delicious Amigo dish. If you've never drizzled cheese dip across your entree or added a spoonful of guac to your taco, what are you even doing with your life?
4– They just taste good.
This is actually the only reason you need– they are just plain delicious. Also, we have NINE different dips to choose from, so there's something for everyone. Keep it classic with our regular cheese dip and guacamole, or jazz it up and try the Amigo dip– sautéed spinach, onion, tomato, and fresh cilantro topped with cheese sauce. Try them all!
5– They're half-priced on Tuesdays!
Every day is a good day for dips, but especially Tuesdays! Our amazing dips are actually ½ off on Tuesdays, so plan your next Amigo excursion accordingly.
Check out our full list of our great appetizer dips on our menu, and come see us soon. We'll be the ones serving up endless chips.