Back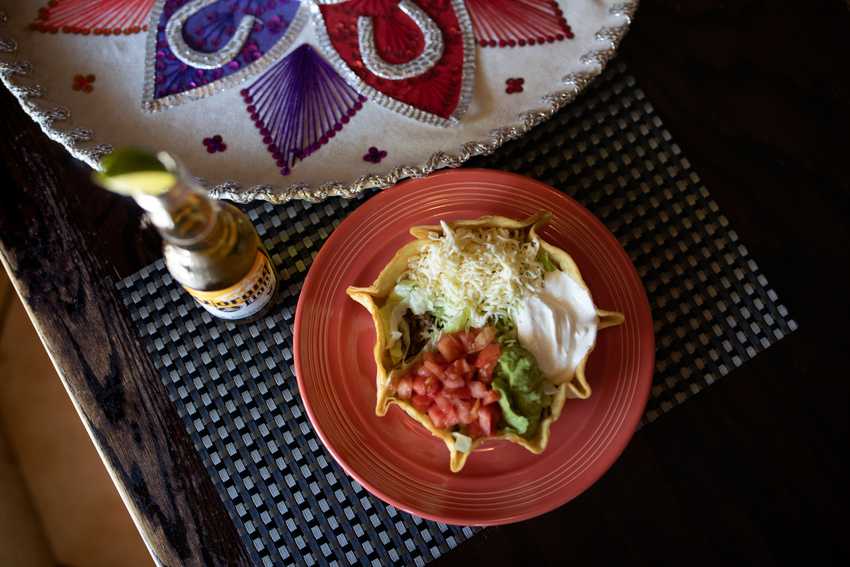 5 Amigo Dishes You Should Try
Break Out of Your Food Routine with Some of the Best Mexican Food in Chattanooga
If you're a Chattanooga local, odds are you're an Amigos fan too. Delicious, authentic Mexican food, drink deals, happy hour steals– where the cheese dip flows freely and Dollar Taco Mondays are the highlight of an otherwise tough day. When you frequent a local restaurant, it's easy to slip into a comfortable ordering routine. After all, 'if it ain't broke, don't fix it' is a pretty applicable statement across the board– but sometimes breaking out of a routine is the best way to find something new you actually really enjoy.
A lot of us are habitual orderers at restaurants. We know what we like, and we like to stick to it. But branching out is healthy, and a great way to find your new favorite dish. We bet we have a whole host of amazing meals at our many locations across Chattanooga (and elsewhere) that you would love if you gave them a shot. Here's a list of some absolute favorite menu items you may want to try on your next Amigo visit.
1) Jalapeño Bacon Dip
This is a brand new menu offering, a new twist on the classic and beloved cheese dip. Fresh, sautéed jalapeños and bacon crumbles are topped with our famous white cheese sauce for a new dip with a kick. I mean, let's be real. Bacon improves almost everything. So next time you're in, take your cheese dip up a notch and try this new concoction. When I dip, you dip, we dip.
2) Taco Salad
During your branching out, test our delicious and fresh taco salad. It's of the stuff of dreams. Not only is the taco salad a lighter option, but also IT'S AMAZINGLY GOOD. A fried and perfectly crispy flour tortilla bowl is filled with ground beef, refried beans, lettuce, shredded cheese, sour cream, tomatoes, and our delicious guacamole. You will not be disappointed.
3) Grilled Chicken and Chorizo Tacos
As authentic as it comes, these three Mexican-style tacos feature soft corn tortillas full to the brim with tender grilled chicken and chorizo, topped classically with fresh onions and cilantro. These tacos are served with cebollitas asadas (grilled spring onions) and an amazing house-made salsa verde on the side. Trust. They're so good, that you'll likely wanna come back and order them again the next day.
4) Pollo Loco
A clear-cut specialty, the Pollo Loco features grilled chicken served over rice and topped with a healthy portion of our famous white cheese sauce. Nestle this amazing and indulgent mixture up in the provided warm flour tortillas, or just grab a fork and dig in. Already a fan of this Amigo classic? Try an add-on next time to make it truly next level. We recommend adding chorizo for a new flip on the experience. Pollo loco is crazy, indeed. Crazy good, that is!
5) Carne Asada
This delicious Mexican classic is a staple, but we bet you may have never tried it at your neighborhood Amigo. Thinly sliced steak is grilled to perfection, served with rice and refried beans, as well as lettuce, tomatoes, cebollitas asadas, avocado, and three flour tortillas. This hearty dish bursts with flavor and authentic appeal. Try it next time you visit!
No matter what you decide to order, just know your friends at Amigo Mexican Restaurant are always changing and updating the menu. We make it our mission to consistently add new takes on old classics, updated dips, and new margarita flavors to the menu so you can always have a fresh and exciting experience with us. Ask your server what's new next time you stop in, and get a little adventurous with your ordering. Tacos are great, but we've got a lot more than that to offer. See you soon!