Back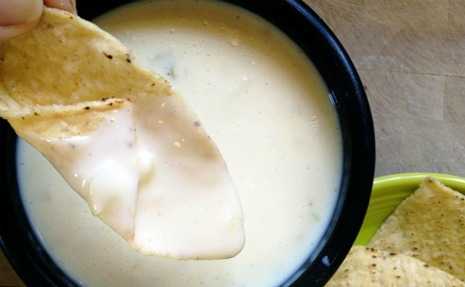 Queso: Your One True Love
The secret is out. You don't have to lie about it anymore. We all know that queso is your one true love in life. It comforts you like a giant hug after a tough day, it puts a smile on your face and lets you know that everything is going to be okay in the world.
After all, what's not to love?! It's ooey, gooey, rich and creamy, cheesy deliciousness. We don't know about you, but we'd basically bathe in it if that were a thing. Is that a thing?! There are countless reasons queso is the numero uno in your life. As some ancient poet once said, "How do I love thee? Let me count the ways…"
Queso doesn't judge you. It doesn't care if you double dip. It doesn't keep track of many times you've devoured the entire bowl all on your own. Queso doesn't even care if you eat it with a tortilla chip. You can eat it with a spoon or skip the formalities and just drink it from the bowl. Queso loves you for who you are.
That cheesy goodness is the perfect mix of predictability and spontaneity. Whether it's lunch, dinner, or an afternoon snack, it never disappoints and always hits the spot. You know it's always going to be mouth-wateringly tasty… and even if you don't want to admit it, there are never going to be leftovers.
It's versatile and the perfect accompaniment to any season. It warms you to the core in the winter and pairs perfectly with your marg come summer. Queso makes an appealing appetizer, addition to your burrito, or topping for your dessert. You can never go wrong when queso is involved.
We're pretty sure queso translates into love. It's always there, never judging or letting you down. It doesn't care if you double dip or eat it in sweats without make-up. Going through a breakup or worse, a case of the hangrys? Queso always has your back and is there to help. Queso comforts and its love knows no bounds.
Come see us at one of our Elizabethton, Johnson City, or Chattanooga Mexican restaurants to get your fix and cure your Mexican food and queso craving.