Back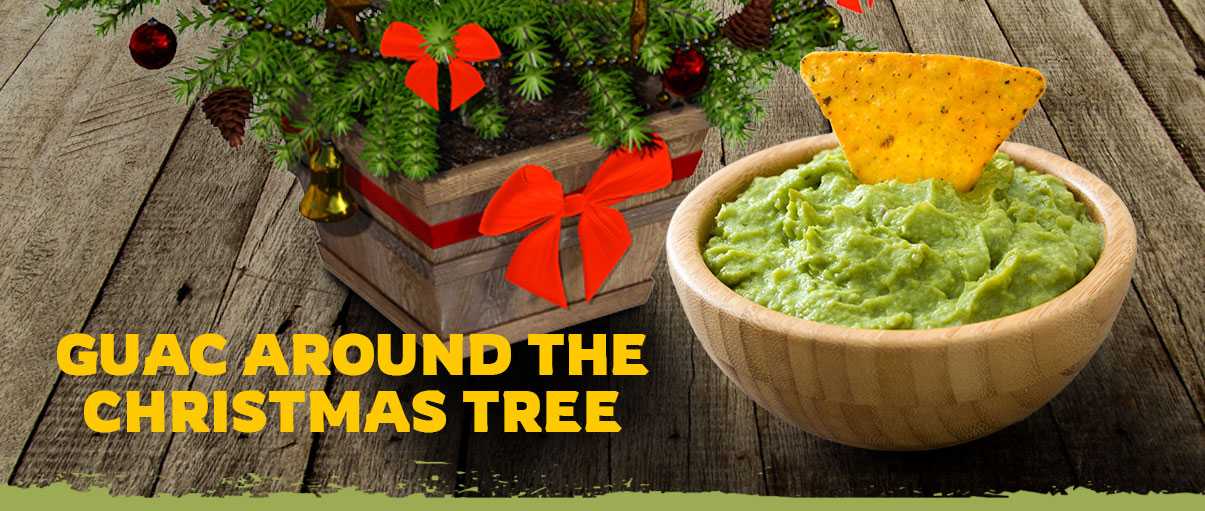 Ho Ho Ho-ly Guacamole!
Tidings of Chips and Dip
Holidays are all about spreading cheer, right? What better way than with our creamy, zesty, and citrusy guac? With over 25 crowd-pleasing entrées featuring our fresh, finger-licking guacamole, here are 7 Amigo Mexican Restaurant top-guac sellers you need to order with your chips and dip!
Amigo Nachos:
These aren't your average nachos. First, we pile flour tortilla chips, then generously cover them with our famous white cheese sauce and your choice of meat. Finally, we top this stack with sautéed bell peppers, tomatoes, onions, sour cream, and the best part – guacamole. It's okay to be on the naughty list this year if it involves indulging in these guac nachos.
Vaca Flaca Grilled Quesadilla:
Have a holly jolly, vaca flaca quesadilla (say that 10x fast!) This grilled, cheesy, wheat tortilla quesadilla is filled with your favorite trio of shrimp, chicken, and steak. It is then served with fresh lettuce, sour cream, pico de gallo, and our creamy guac.
Veggie Fajitas:
All we want for Christmas are these veggie fajitas. Carefully sautéed zucchini, tomatoes, onions, bell peppers, and mushrooms fill three flavorful flour tortillas. Sides include rice, refried beans, and salad with lettuce, guacamole, sour cream, and tomatoes.
Burrito Bueno:
We take one large wheat tortilla burrito and stuff it full with your choice of meat, sautéed onions, and mushrooms. Then we cover it with our decadent white cheese sauce, burrito sauce, lettuce, sour cream, pico de Gallo, and guacamole. For those of you that made it on Santa's nice list, this Burrito Bueno is for you!
Yolandas:
Deck the enchiladas! This satisfying plate features three enchiladas with shredded chicken, sautéed with bell peppers, tomatoes, and onions. Finally, we plate it up with rice and guacamole salad, topped with supreme sauce.
Guakimaki Burger:
Do you hear what I hear??! Yes, that is the glorious sound of our sizzling 8 oz. Angus cheeseburger topped with our signature Abuela's Guacamole that's made fresh when you order. Served with a side of fries. How merry!
Steak Ranchero:
O Come, All Ye Hungry… enjoy a center-cut, aged, 10 oz. ribeye steak, topped with ranchero sauce. Don't forget, this dish is served with rice, refried beans, three flour tortillas, and a guacamole salad.
Quac Around the Christmas Tree with Our Chips and Dip
So if you're looking for a Mexican restaurant to take the folks to when they visit for the holidays, know your amigos at Amigo Mexican Restaurant would love to host y'all. With a basket of chips and a healthy serving of quac, all will be merry and bright!