Back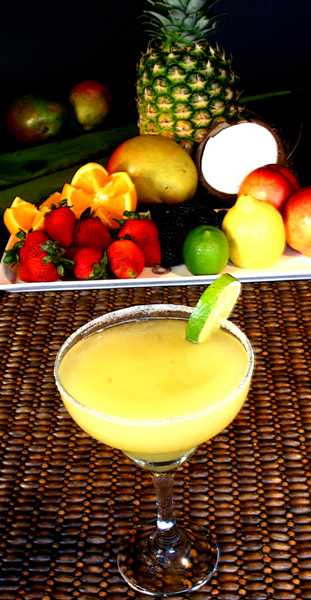 Cheers to the Margarita!
There are many great influences on recipes and drinks from Mexico. Tacos, guacamole, burritos, and the most beloved of all… the margarita. Salt, no salt, frozen or on the rocks- no matter how you like them, that sweet and salty combination is sure to hit the spot.
Although it isn't known exactly who invented the margarita, we are sure glad someone thought up this tasty concoction. Whether it was the restaurant owner in Tijuana or the Dallas socialite on vacation, we'll toast to the invention! The cocktail was created to mimic the combination of flavors found in a tequila shot. The triple sec was added to tone down the bitter taste of tequila while the salt and lime complement each other.
The drink, marketed in the United States as "Margarita: it's more than a girl's name," has been popular among women since its creation in the late 1930s. The original cocktail was shaken and served over ice cubes. It wasn't until years later that bartenders begin mixing the drink with a blender. Now, there are many variations of the drink including flavors such as strawberry and pomegranate, and more recently the rise of the Corona-Rita, which combines the cocktail with beer.
There is no question why the margarita has remained the most popular cocktail in the United States. Whether you take yours flavored or prefer the traditional, frozen or on the rocks, with or without salt sometimes you know you just have to say cheers and have a margarita!