Back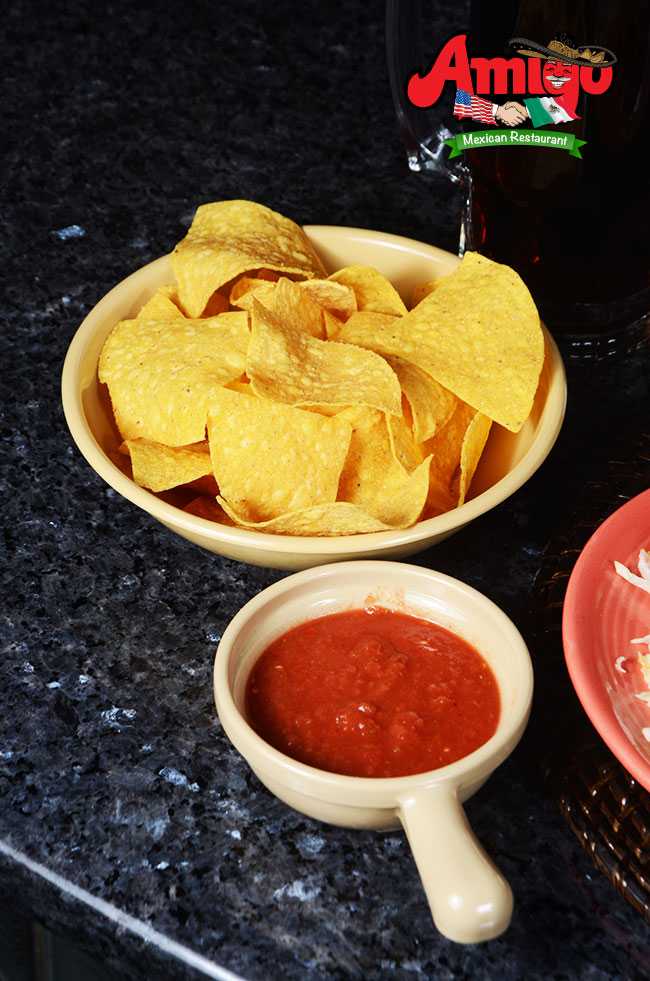 An Ode to Salsa
Since May is National Salsa Month, we give you an ode to the red stuff. After all, without it, what would we fill up on before our entrees arrive?
Let the Salsa guide you – to Amigo's

With each savory bite, salsa is the perfect
complement to every entrée,
the necessity to a Happy Hour margarita,
and the best accessory to each salty tortilla chip.
Spicy, savory and oh so satisfying.
Salsa, we salute you!
Ranging from mild mouthful to fiery fare.
Here's to you and every Amigo's meal
you make complete.
Whether you're topping or dipping, Amigo's salsa reigns King as the ultimate fresh Mex accouterment. Using the freshest ingredients and our secret family recipe, we proudly serve this silent hero.
Maybe it's the juicy, ripe produce or the freshly made tortilla chips that keep you coming back time and time again. Whatever your favorite reason, Amigo's salsa is sure to hit the spot. We must warn you though, our salsa can be habit-forming!